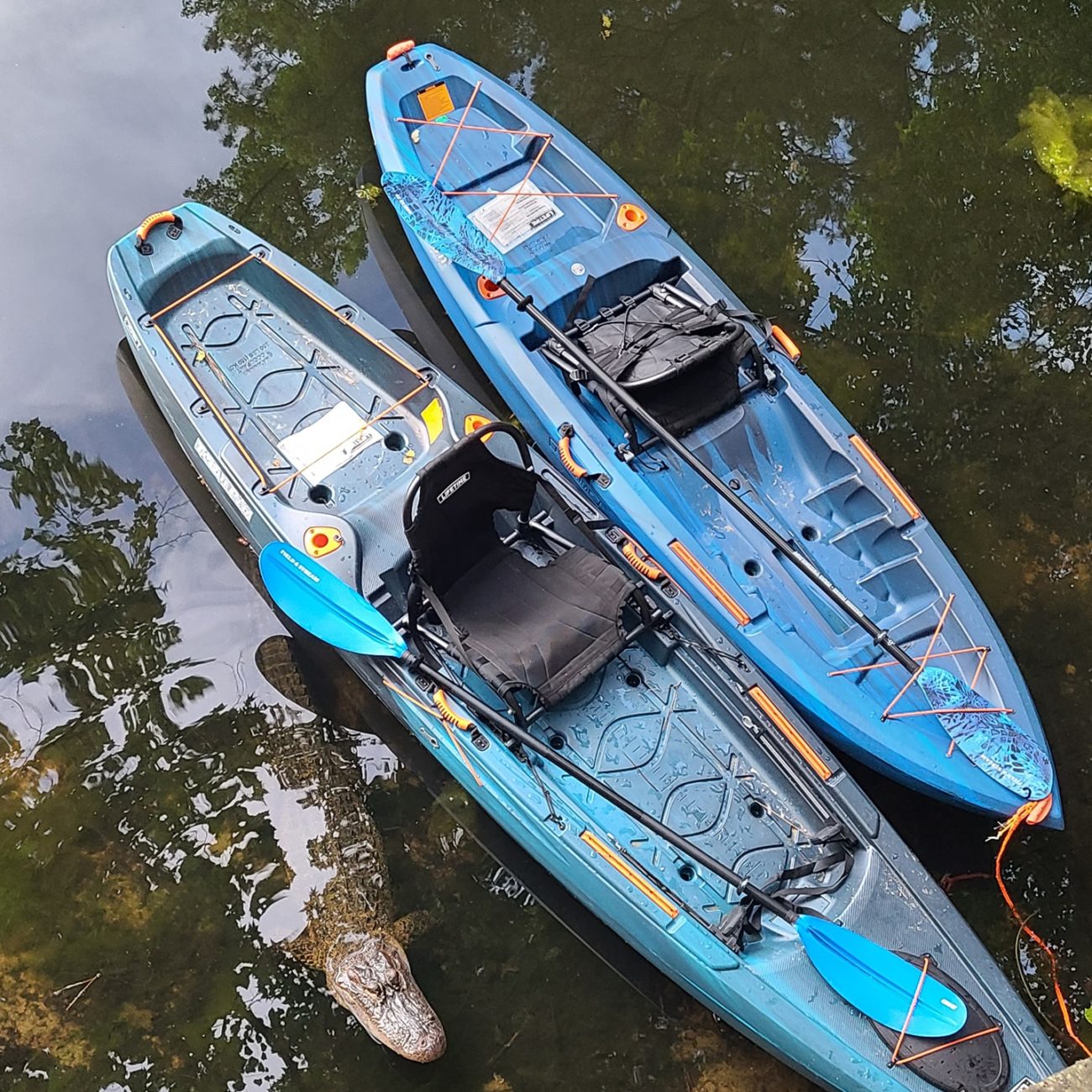 We have been immersed in nature all weekend. Without realizing my body very quickly switched to a different mode.
Nothing is taken for granted. What may look like a snake, may be a snake. If it is shaped in a serpentine fashion, I instinctively keep my eyes on it. If two round protrusions were close together in the water, I watched until I could discern if it was an alligator or not, for neither of us wanted to be close to each other. If I heard an indistinguishable sound, my head turned to scan for it before I consciously thought about what I may find. If very unfamiliar movements or sounds happened nearby, it would stop me in my tracks to assess friend or foe.
I, nor my husband, spent all weekend in fear. Actually we were very laid back 95% of the time, but nature involves wildlife. Wildlife does what comes natural to them and we were in their territory. Therefore we walked with more vigilance than we do when we walk on the concrete streets in our home town. This weekend, we were just displaying wisdom in the midst of a more dangerous environment.
Our spiritual walk should look the same. This is not our home. Therefore, we should be on alert for the enemy. We do not look for him behind every bush but we should look for him behind most every argument, divisiveness, destructive words and despair. He disguises himself, just like wildlife, but he is discernible if we look and listen. Even if we do not know the specifics, God will supply knowledge for our next step.
When we hear something from our children that makes us uneasy, we should immediately turn to God for discernment. Stopping and praying is the right response. They need us to keep them safe around wildlife and they need us to protect them from the schemes of the enemy.
The Bible says, "For we are not fighting against flesh-and-blood enemies, but against evil rulers and authorities of the unseen world, against mighty powers in this dark world, and against evil spirits in the heavenly places."
This means we need to be alert and see the unseen enemy. We need to hear the unknown sound and turn our ears to God to direct our next steps. When we see something that looks like it may be evil, we need to fix our eyes on it until it's motives are clear.
Everyone gives nature a healthy dose of respect but do we do the same for our spiritual enemy? The one who lurks about searching to see whom he can destroy. Do we truly understand the stealth, deception, disguise and power of our enemy? He is not more powerful than our God but he will seize every opportunity when we are not paying attention to pounce on our souls.
We need to stand firm and be alert. God has given us our armor, our spiritual tools and the wisdom of Himself to overcome.
Let us be sober and vigilant. Let us be victorious.
"Finally, be strong in the Lord and in His mighty power. Put on the full armor of God, so that you can make your stand against the devil's schemes." (Ephesians 6:10-11)